Meet the PRM Leadership Team
Our leadership team and employees have over 75 years combined in crop insurance and the wider agriculture industry. Many of the leadership team helped pioneer innovative practices such as precision technology for insurance. Our team members have a history of shaking up old practices to create new solutions for growers.
JEFF SVENNES
CHIEF EXECUTIVE OFFICER
Jeff Svennes understands the challenges growers face because he has been a farmer his entire life. He experienced a couple of disasters years in the 80s and it would have been devastating to his business if it wasn't for crop insurance. Jeff started selling crop insurance to help protect his neighbors. His business kept expanding until the founding of PRM in 2017. To this day, Jeff is passionate about protecting growers because he personally knows how much a loss can hurt.
DON PREUSSER
CHAIRMAN OF THE BOARD
Don Preusser has over 30 years of executive and operational leadership of Property/ Casualty Insurance Companies. Don has a broad background in Agriculture including prior to PRM, serving as President of John Deere Insurance Company and member of John Deere Financial where he led the effort to integrate precision farming technology into crop insurance.
TED LUNG
DIRECTOR OF SALES
Ted Lung is a crop insurance veteran bringing 30+ years of experience and expertise to the PRM. Ted started as a crop hail adjuster in 1982 and purchased his first agency in 1993. He built one of the nation's largest crop insurance agencies. He has made many leadership positions at AgriLogic, Diversified Crop Insurance Services, and AgriSompo North America. Working intimately with sales managers, agents, and farmers, he has gained a high level of risk management knowledge. As Director of Sales at PRM, Ted focuses on accessing the true risk of each farmer to better protect their operation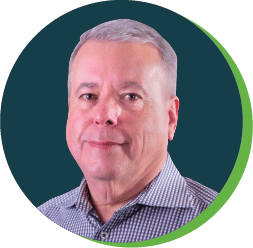 TOMMY JONES
CHIEF STRATEGY OFFICER
Tommy Jones has over 35 years in agriculture, including 28 years with John Deere in multiple roles in North America and Australia growing Deere's financial services business. During his time with Deere, one role was sales and marketing for Deere's crop insurance division where they developed the first industry integration of precision field data directly to required crop insurance reporting.
ART DUVALL
DIRECTOR OF CLAIMS
Art Duvall's entire life and career has been surrounded by agriculture. Art has been involved in Farm Bureau, Nebraska Corn Growers, and was President of the Nebraska Soybean Association. He was also LEAD fellow in Nebraska LEAD (Leadership Education Action Development) Program. Before coming to PRM he was a regional claims supervisor for Climate Crop Insurance and became the National Claims Manager for AmTrust Ag.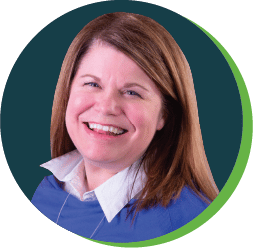 HEIDI LAWSON
DIRECTOR OF OPERATIONAL CONTROLS & QUALITY ASSURANCE
Heidi brings over 20 years of experience in project management, product development, data analytics and management, compliance, and risk management within the insurance sector. She oversees the compliance program for PRM to promote awareness of and compliance with company values, applicable laws, regulations, and policies, in addition to implementation and oversight of governance programs and risk management practices.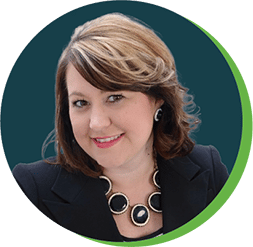 KERRY ANDERSON
DIRECTOR OF OPERATIONS
Kerry is a cutting-edge leader in the agriculture industry with over a decade of experience in the areas of Agent Training & Development, Business Operations Management, Information Technology, and Underwriting. Her experience across a variety of core departments and work with a diverse client base has led to expertise in many areas of staff learning and development along with the advancement of her team-building and interpersonal communication skills. With a commitment to results, Kerry has successfully developed and implemented cost-effective and high-impact agent training programs and tools throughout the country, while gaining an in-depth knowledge of state specific policies and procedures during her time as Director of Training & Software Support at AgriLogic Insurance Services, Inc
LANDON SVENNES
DIRECTOR OF FINANCE
Landon's professional and educational passions are finance and economics. Landon has worked in finance for 10+ years providing invaluable education, experiences, and growth that helps him serve PRM and its stakeholders. Landon is passionate about formal and informal education, sports, and his family. Landon has degrees in Economics and Finance from Liberty University.
RYAN JONES
DIRECTOR OF MARKETING
Ryan Jones is an expert storyteller and data wonk. He started his career as a broadcast journalist producing news for a Nielsen top 10 market. Ryan transitioned into marketing to become Creative Director for one of the largest advertising agencies in the South. There he led teams of producers, graphic artists, web developers, social and SEO experts to shape powerful messaging for Fortune 300 companies. Ryan crafts all marketing and communications for PRM to help farmers understand crop insurance. He has an M.B.A. from the University of Colorado and is pursuing an M.S. in Business Analytics from the University of Iowa.